Ma-Yothu's Vision on the Mornington Peninsula
"Finding  purpose, seeking spiritual enlightenment, awareness and building a meaningful life are the true quests of our existence" Rising above self and applying an open heart for others begins the journey.
-Ma-Yothu
The sanctuary facilitator  is Shane D Martin  who lives at the  centre with his wife Wan and their red kelpie dog. Shane is an International Author of "Building a Meaningful Life" a story of discovery and a journey into the world seeking the truth of self, spiritual intelligence and the deeper layers of meditation practice. He has practiced over forty years and is an Internationally Qualified Meditation guide, Mindfulness teacher, Rapid Hypnotist and is a very experienced Advanced Insight Meditation Practitioner. He has studied in the ways of Medative Therapy and practices a unique form of Healing called "Open Heart Meditation". He guides for beginners and all, using the advanced meditation methods and organic discussions of Darshan (See the Inner Truth), Dadirri(Inner  Deep Listening and Quiet, Still Awareness), Spiritual Intelligence(Connection of the Whole) and Tao-Yothu(Speaking and Listening to the Universal Source).
Together with his unique aware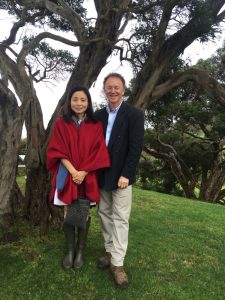 ness and open mind from a long history of many varied Meditation practices has led to his purpose of making Ma-Yothu Sanctuary a reality. As a leader he is a spiritual person who believes every person holds their own sacred site within. Together with a number of other like minded people they have decided to share the Wisdom, Healing, the  true path of Spiritual Intelligence and deep meditation. Their intent is to rise above self and share so others may find purpose, happiness and contentment.
To grow our awareness and raise our spiritual existence requires some changes, each day and each moment offers new opportunities. By focusing in the now to see, hear and sense clearly, the amazing world around us is revealed. Along the life journey many of our inherent habits and ways will be replaced with new  deeper truths that take into account all aspects of our behaviour, the environment and other living beings. The way of Ma-Yothu is to pursue the teachings of the oldest harmonious leaders with traditions of respect and earth wisdom.  We combine these with awareness and our own discoveries as we build and present new foundation teachings  so others may move confidently, without fear to search out their own purpose in life.
Not a religion but providing ways of developing and exploring our own mind  and spirit with clarity . We offer methods to open, see and feel the world within the world if one is prepared to truly explore all the senses and see in a helpful manner. We respect that all humanity has good within and many have different dreaming stories and beliefs. All living things are unique and all in this world are here for a purpose…Do you know your purpose?
* Inherrent- memories passed on from seed to seed.
Why we do it…
Ma-Yothu Sanctuary is about empowering our children and adults of today to create a better connected, healthier and wiser future with the expansion of our minds. By creating a meaningful spiritual life and finding our unique purpose may be the catalyst for change. The time is coming as the human race slowly evolves to where a new non-religous  way for living must be realized.   We do not tell others how to think or feel but offer a clear perspective of the world without prejudice or judgement. We believe we are all capable of finding our own spiritual way of living if we adhere to the basic principles of listening to our inner voice of knowing the truth, practicing good heart and applying our Spiritual Intelligence. By accepting that every person is unique but part of the whole then our differences become meaningless. Our offering to people is a new way to live that's brings contentment, inner calm with awareness, direction and vision for a harmonious future. Along the way some of the higher truths and current dangers that we face to our existence today will also become plain to see.
What we do?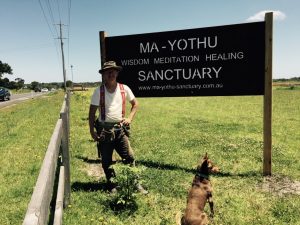 Ma-Yothu Wisdom Meditation & Healing Centre  offers regular retreats, connection events, meditation classes and activities where focussed awareness and organic discussions take place. For some just to find a relaxing supporting environment to be in can be healing in its own way. For those looking to attend our classes a small sample list is provided below. Subject matter and classes will be expanded over time as more specific areas identify themselves.
 Regular group meditations are held on days and evenings to guide those new to meditation and those who enjoy the company of open-minded people.  Our foundations for practices and understandings will be shared and we will provide guidance as required.
Many varying forms of Meditation are shared and some include  – Insight meditation(To open our creative mind), Reflection meditation(To further harness our emotions and behavioural actions), Deep Well Meditation(Looking into who we are), the Meditation of Letting Go(Freeing ourself from Fears, Worries and the built up burdens of life), Connection to Nature and Earth Energy meditation,  Wisdom Meditation(Where we apply our calm awareness to topics which raise our understanding of life.)  We cater for those beginning the meditation journey as well as those more experienced meditators who wish to pursue the deeper layers of understanding and insights..
The initial Wisdom and Spiritual Intelligence topics presented will be: The wisdom of listening and hearing correctly, the power of words and higher speech, how to apply empathy in a modern day, the hidden power of love and compassion, the uniqueness of one, collabaration forthe greater good and a broad range of other more focused classes designed for specific needs.
A number of fun and informative events will also be detailed as the appropriate time arises . We believe it does not matter if we are  male or female, rich or poor, old or young, fat or skinny, black or white or in- between as we are all unique and have a part to play in life. We are all interconnected and interdependent where non judgement is the way forward.
Group or individual introductions to the Ma-Yothu way of awareness will be organized according to time and demand ..  Motivational talks on overcoming worries, (stress management, where it comes from and how to heal the process.), clear mind setting for helpful results and a broad range of other topics are available. A phone call to the center can normally provide a quick response to all enquiries
Where are we?
The specially selected  sacred wetland site is located in the farming community of Boneo on the Mornington Peninsula Victoria Australia. People from the surrounding areas of Rye, Rosebud, Tootgarook, St. Andrews Beach, McCrae,  Sorrento, Mornington, Queenscliff and greater Melbourne attend our courses and classes. As we aim to be an international Centre we welcome all people from different walks of life. The centre has been constructed off grid to minimise the impact on the natural surroundings and to avoid any imbalance of the existing energies the site provides.  More exciting and awareness details are provided on the Sacred site page for those looking to see what makes this special place so special and unique…
We look forward to your visit soon… The truth is within.